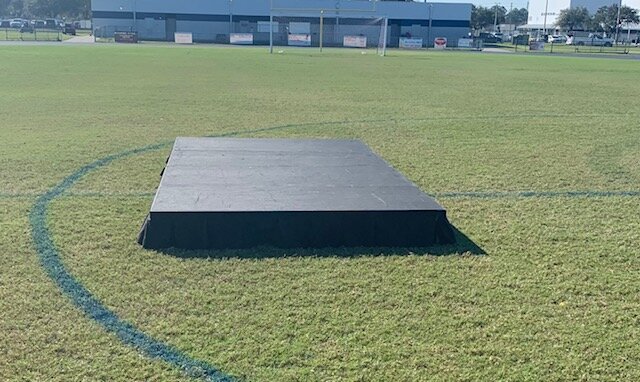 Description
We offer versatile stages and staging rental systems for head tables, speaker platforms, or performance stages. Each stage section is 4' x 8' and can be combined to produce larger sets. The height is 12".
Our staging rentals are great for risers, walkways, modeling runways, dance platforms, and speaking podiums. We also offer black skirting.
Stages are prevalent during the holiday season, especially in April, May, and June, because of weddings and graduations. Every weekend in April, May, and June, we will run out of staging.